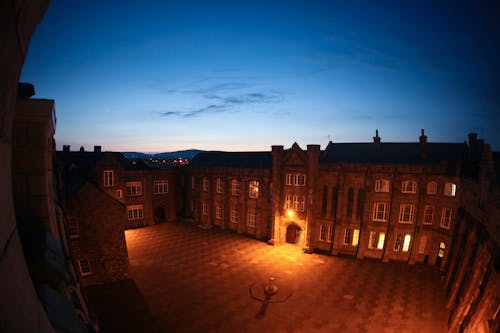 A grammar school is one of several different types of secondary schools in the United Kingdom. At the end of primary schooling, parents will make choices about what type of educational institution they want their child to attend. Their choice can be based on a number of things including proximity to the school from home, the school's position in league tables or the facilities at the school. The majority of children will attend a comprehensive school, either under local authority administration or academy status. Some parents opt for their child to attend a private school where a fee is paid in order to secure a space. The other option is grammar school where children are accepting based on their academic ability using an entrance examination.
11 Plus Exam
The entrance exam that children need to sit in order to gain a place at a grammar school is called the 11 plus (sometimes written as 11+). The name is derived from the fact that children who attend secondary school do so in the September following their 11th birthday. The exam tests them in 4 areas:
English
Maths
Verbal Reasoning
Non-Verbal Reasoning
Each of these subjects is tested with the 11 plus exam which in Birmingham is set by the Centre for Evaluation and Monitoring (CEM). The exam is usually held on the first Saturday in September and results are announced in October in time for parents to complete the local authority preference form to chose which school they want their child to attend. The exam results are standardised to take into account the age disparity between children born at various points during the year so there is not a specific pass mark as such. Places are allocated based on a pupils score then a number of criteria from eligibility for pupil premium to the distance from the school.
Grammar Schools
There are several grammar schools across Birmingham and the West Midlands. These include:
Adams' Grammar School, Newport (boys)
Alcester Grammar School, Alcester (mixed)
Bishop Vesey's Grammar School, Sutton Coldfield (boys)
Handsworth Grammar School, Handsworth (boys)
King Edward VI Aston School, Aston (boys)
K.Edward VI Camp Hill School for Boys, Kings Heath (boys)
King Edward VI Camp Hill School for Girls, Kings Heath (girls)
K. Edward VI Five Ways School, Bartley Green (mixed)
King Edward VI Handsworth School, Handsworth (girls)
K. Edward VI School, Stratford-upon-Avon (boys)
Lawrence Sheriff School, Rugby (boys)
Newport Girls High School, Newport (girls)
Queen Mary's Grammar School, Walsall (boys)
Queen Mary's High School, Walsall (girls)
Rugby High School for Girls, Rugby (girls)
St. Joseph's College, Stoke-on-Trent (mixed)
Stratford-upon-Avon Grammar School for Girls, Stratford-upon-Avon (girls)
Sutton Coldfield Grammar School for Girls, Sutton Coldfield (girls)
Wolverhampton Girls' High School, Newbridge (girls)
These schools often come with great history and standing offering pupils a prestigious start to their secondary schooling and providing good outcomes for attending Russell Group Universities. The facilities at the schools are often very well maintained and there is a range of extracurricular activities that your child can partake in to further enhance their education.
Back to Basics
This blog series is designed to help parents understand some of the terms which they might read regularly. We hope that by providing these blogs, they will help parents better understand the education their child is receiving. Many browsers provide an opportunity to translate text and we hope that in writing this information in plain details, this will help parents for whom English is an additional language.
Smart 11+ Tuition is a specialist in tuition for the 11 plus exam to help gain a place at grammar school. If you are interested in finding out how we help children aged 7-10 to pass the 11 plus exam, fill out the form below: