As the Guardian has recently reported, there has been a sharp increase in the number of children having private tuition. They have found that over 40% of children have had private tuition at least one time in their educational journey. With pupils paying for a tutor to help them obtain a place at a Grammar or Independent school up by a third. Indeed, private tuition has never been as popular! So the question burning on the edge of every parent's tongue – what type of tuition is right for my child? Is it one-on-one? Or small-group learning? Or big group learning? All have benefits but which is best?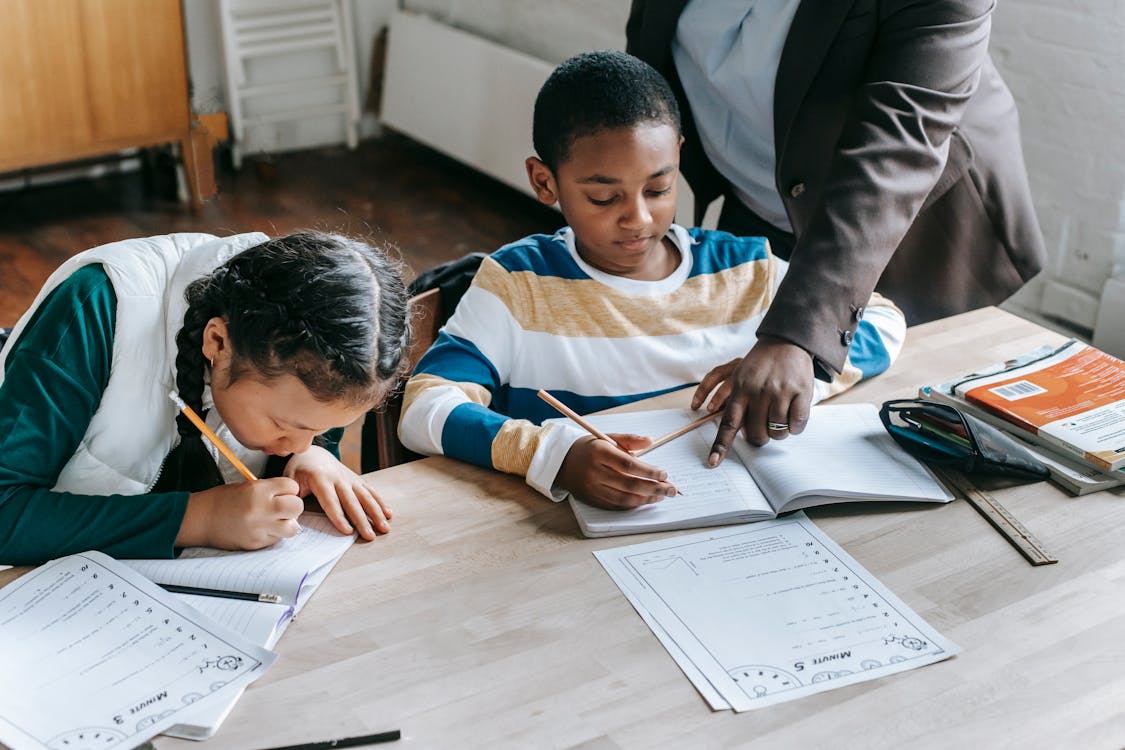 Firstly, one-on-one learning is where a tutor will work directly with your child in an individualised way of teaching. This has its benefits, as your child will have the entire attention of the tutor. However, the perspective is common that small-group learning is a hidden code for your child getting lost in a sea of intellectually advanced children. With a manic tutor, attempting to balance 30+ kids, a challenging curriculum and making classes intellectually stimulating. This is not the case. At Smart 11+ Tuition, we prioritise small-group learning. We do not allow a group bigger than six pupils to one tutor. This enables pupils to receive individual attention whilst they enjoy the benefits of interacting with like-minded pupils.
However, why not hear some feedback from what our parents and pupils say about the benefits of small group learning?
"We sent our son to Sam and the team for 18 months, I can honestly say he never moaned once about going and positively thrived during his time there. He loved the small groups and the learning style, within a short time he was exceeding all the requirements at school and last year scored very highly on his 11 plus exam meaning he had his pick of schools."
"I've found the team to be really caring and professional with focus on the childrens well being and support for 11+. Doesn't feel like a numbers game like the bigger more national courses. Both my children look forward to the sessions and always feel like they have support if they need it."
So why would someone choose one-on-one learning? What are the benefits to this and why do people seem to like it? The perception is that one-on-one allows the pupils to get a tailor-made course designed to brighten their weak points and individualise their learning. This has been advantageous to some pupils, especially those with learning difficulties who may need that extra support and a slower pace. However, it can be seen as spoon-feeding education. In our experience, children who work in small groups, tend to become very good at independent and analytical thinking. They have the opportunity to develop their confidence in elements that they excel in. In addition, to getting the support they need with the more challenging topics. This helps to develop their independence and critical thinking skills, which are pinnacles of secondary school education.
One-on-one learning has also been perceived as having a more supportive environment. Nevertheless, it is difficult to build confidence in this setting. A small-group learning environment can help to build confidence through healthy competition. Pupils have the opportunity to engage with others and participate in interactive tasks. We have found that this enables them to effectively learn in an involved way, where the child is an active participant in their own learning.
Both one-to-one tuition and small-group learning have benefits, and deciding the right route for your child can be a challenging decision. If you would like to have a chat about your child's needs and how we can help them prepare for the 11+ exam, fill out this form: