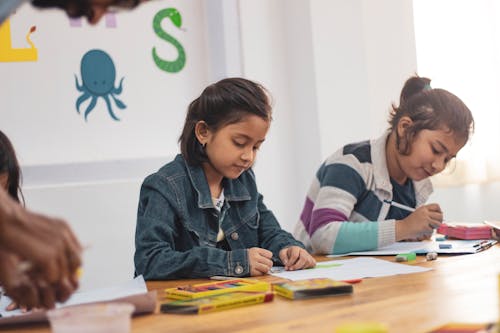 KS2 SATs 2019 Start 13th May
We might be 11+ specialists, but we know the difference doing well in SATs does to a child's confidence. Not only is it great practice for sitting exams in the future, but it can also give a great benchmark to see how your child is progressing in their education. So what can you do to help your child in this vital last week before the SATs 2019?
It's Not The Time To Panic!
It's very easy to forget this, but don't panic. Your attitude in this week will make a big difference in how your child sees the upcoming tests. What is done is done, there is no need or benefit to any last minute hyperactivity.
Don't try and cram everything your child has been learning so far this year into the next 7 days. Simply put there isn't enough time but it also wouldn't benefit your child. In a similar way to if you were training for a marathon, now is the time to taper the learning. Focus on the areas that your child is weakest at but don't go overboard. This will only unsettle them when you need their brain to be focused on the goal; SATs success.
Prioritise
This is the time to prioritise the areas where your child is weakest. The KS2 SATs don't test your child's ability to write long essays so it is best if their weak area is English, to work on their spelling, grammar and punctuation.
For the maths section, it is best to find yourself a couple of Maths tests online. You could also talk to your Smart 11+ Tutor about what the best way to prepare for this section too. Specifically, look at doing worded problems, angles and coordinates.
Most importantly, short bursts of revision are often better for young distracted minds than expecting them to sit down and revise for hours on end.
Positivity Is Key
Don't forget to make sure that you are positive about your child's strengths. Giving your child an "I can!" attitude is really important at this point. Boosting their self-confidence is really important. You can also take the opportunity to set up your child's positive rewards for during their revision and even for their effort during the SATs. Remember; it doesn't have to be monetary, gifts or sweets. Days out or trips to the park can often be enough of an incentive.
Finally, It's Not A Pass Or Fail
This is probably the most important thing to remember with SATs. They are a benchmark exam. They are still really important as they can affect children's set placements when they get to secondary school. SATs are important indicators, but your child won't come away from it with a pass mark necessarily. SATs 2019 will be a great opportunity to reward effort, rather than success.
We wish your child all the best in their SATs 2019 test.